"This is the best (and only) stuff I've found to combat hayfever. I recommend it highly and heartily"
Roy Petersen

Friday 1 June, 2012
HayfeGUARD makes the Main Window Display at As Nature Intended-Balham Branch.
Here's a photo of one of our loyal stockiests making the most of spreading the word about Local Honey! Their staff are really well trained in helping their customers, answering questions about what make a good local honey, what is in bee pollen and royal jelly. Because they are so well versed and helpful, HayfeGUARD is flying off the shelfs.
Join As Nature Intended-Balham in serving your customers with really good help and advise. Well Done Balham!!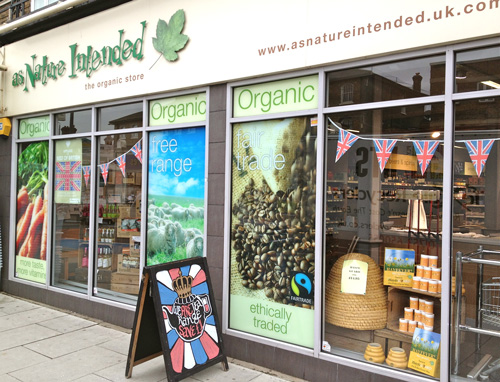 Return to News page