"This is the best (and only) stuff I've found to combat hayfever. I recommend it highly and heartily"
Roy Petersen

All About Us!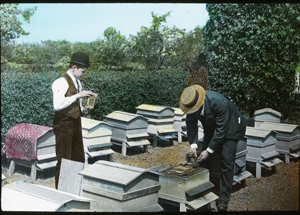 Thank you for taking the time to find out more about our special handmade pure honey formulation. I am the owner, and head beekeeper for The Hive Honey Shop® and makers of HayfeGUARD®. I have been keeping bees since I was five years old and beekeeping has been in my family for the last three generations since Hayfield Farm in 1924.
Because we are beekeepers, honey, pollen, propolis, beeswax and royal jelly has always played an important role in our lives.
My family invented lotions, potions, ointments and cosmetics using the natural ingredients they harvested from their beehives. A wealth of health and medicinal recipes, that were found to work extremely well, were passed on from one family member to the next. This tradition still carries on today.
Local honey, containing local pollen has always been a well known health aid in our family. One of my children suffered from asthma and this has helped tremendously. It just happens that most people do not have an abundance of these ingredients in their daily diet if at all.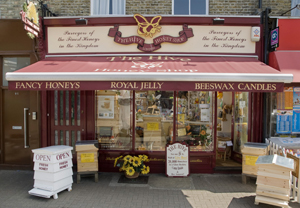 The Hive Honey Shop Makers of HayfeGUARD®
Many many years ago I made honey gifts for my friends, who after trying them demanded I open a shop.
The Hive Honey Shop was born!* Est 1992*
Still Hand Made Today as in 1924